Antique Locks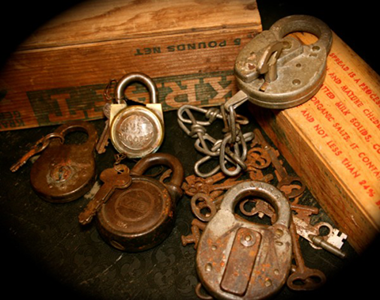 Antique locks are part of all our heritage having been fashioned by skilled craftsmen in the past, in some cases hundreds of years ago.  It is such a shame to see these wonderful locks consigned as scrap when with a little expert help they might be restored to their former glory.
Did you know the age of antique locks can often be identified by the shape of an original key and in particular the shape of the bow?
We offer a complete refurbishment service for antique locks. In most cases we would rather refurbish existing locks than replace them. On receiving your lock we assess it and quote a price for refurbishment. After refurbishment the lock will work like new, including new keys (if required), and will be packaged up and returned to you to refit. This can save you time and money.
At Lock & Cycle Worx we can fit keys, repair or restore just about any antique lock ever made.  If your antique lock has stopped working and you want to investigate a restoration we will be happy to discuss this with you.